Hace una semana que se inauguró la séptima edición de Advanced Factories 2023.  Fueron tres jornadas intensas pero muy motivadoras al ver la respuesta del sector industrial. Ya que, Advanced Factories, categorizado como el gran evento industrial, batió el record este año en cuanto a asistencia, con un aumento del 67% de registros respecto a la última edición. Casi 35.000 profesionales acudieron al recinto de Fira Barcelona – Gran Vía para conocer y descubrir las últimas soluciones en automatización industrial, robótica, Inteligencia Artificial y máquina-herramienta de última generación para mejorar la productividad y eficiencia de sus fábricas.
Otras cifras interesantes, son: Advanced Factories, que se celebró simultáneamente con AMT – Advanced Machine Tools, reunieron un total de 537 firmas expositoras y de 382 expertos, generando así un impacto económico de 74 millones de euros para la ciudad de Barcelona.
El gran evento tecnológico para el sector industrial ha puesto de manifiesto la necesidad de relocalizar la industria como motor de prosperidad económica. "Después de décadas deslocalizando la industria manufacturera, por primera vez se vuelve a hablar de autonomía industrial. La globalización, la idea de un único sistema productivo internacional dirigido por finanzas globales, redes digitales interconectadas, y grandes corporaciones que ubican sus fábricas persiguiendo el bajo coste laboral, se ha desvanecido. Por fin hemos comprendido la importancia de reindustrializar, porque donde se fabrica, se genera conocimiento, se generan nuevos puestos de trabajo más cualificados, y se atraen grandes inversiones en I+D+i", destaca Albert Planas, director general de Advanced Factories.
Desde Geprom | Part of Telefónica Tech junto con Telefónica Tech, tuvimos la oportunidad de mostrar las capacidades tecnológicas en IoT, Big Data e Inteligencia Artificial, y cómo aplican en el sector industrial.
Nuestra demostraciones fueron:
Lego Factory 4.0 (Proceso Continuo): Representación de una planta de fabricación en continuo con LEGO, donde se monitorizan todos los parámetros de proceso en tiempo real con nuestra plataforma de IOT/MOM Legato.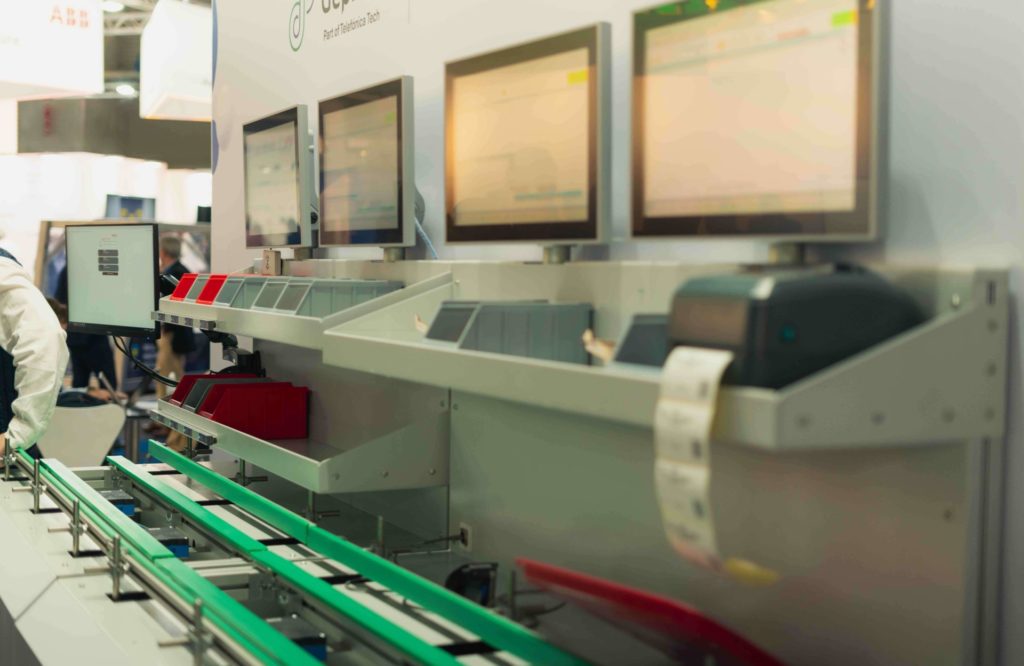 Fab Lab 4.0 (Proceso Discreto): Representación de una planta de fabricación discreta donde los asistentes podrán ponerse en la piel del operario y seguir todos los pasos necesarios para ensamblar un artículo, durante el proceso, se recogerán todas las métricas importantes de fabricación en nuestro sistema MES/SGA Objective.
Además, participamos en el Congreso con la ponencia;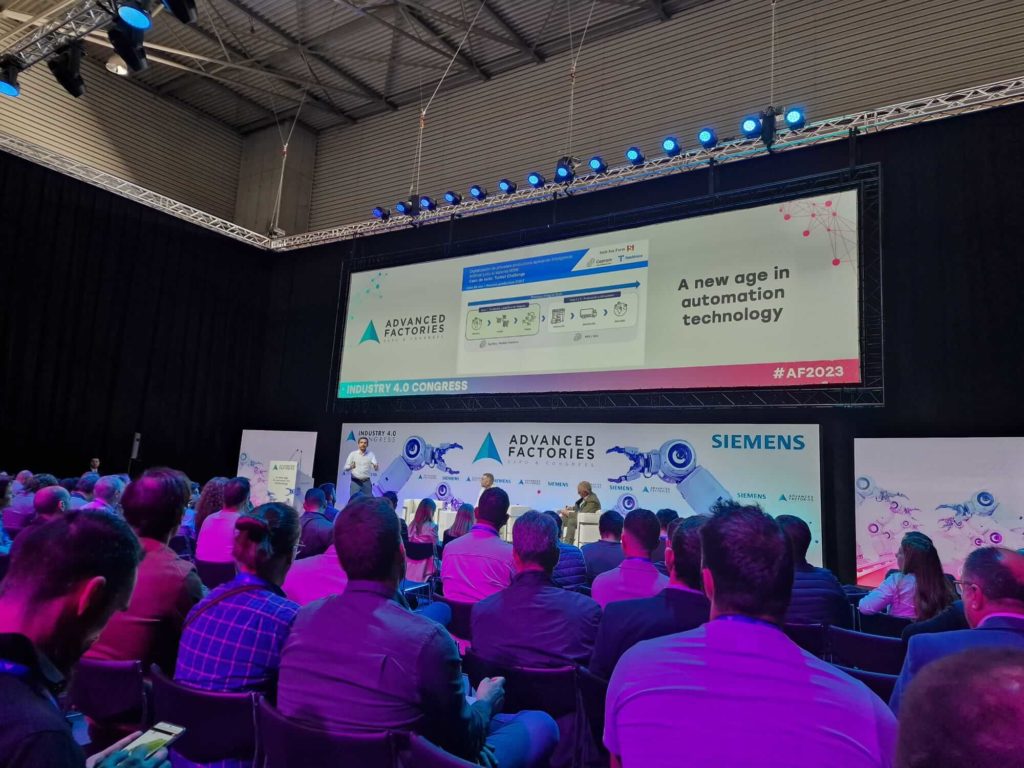 Digitalización integral de procesos productivos aplicando Inteligencia Artificial junto al sistema MOM. Turbot Challenge. Darío Cesena (CEO Geprom) y Jorge Juan Alfonso (Food Operations Manager – Stolt Sea Farm).
"Estamos muy orgullosos de haber desarrollado un plan pionero de analítica para Stolt Sea Farm que contribuirá a optimizar sus márgenes de negocio. La aplicación de tecnologías como Big Data e Inteligencia Artificial permiten al sector industrial basarse en los datos analizados para tomar mejores decisiones dirigidas a transformar sus modelos de negocio y hacerlos más eficientes y competitivos", asegura Darío Cesena, CEO de Geprom, Part of Telefónica Tech.
Además desde la Radio RCE 106.9, para el programa Kapital Empresa,  entrevistaron a nuestro CEO, Dario Cesena, puedes ver la entrevista pinchando aquí o dale al play 👇🏻.